They are responsive and work with many different screen sizes. Let's say you need to order food – you can do so instantly via the company's PWA Applications app. Maybe you need government services – the same thing applies. You can even get medical emergency dial services via an app.
These are just a few examples of companies adopting PWA design in their apps among other recognizable brands like Uber and AliExpress who have done the same. PWAs are not just meant for small companies and cash-strapped startups. On the contrary, many global corporations are seeing tremendous results from switching to a PWA strategy for their users' benefit. One major brand that raised a lot of attention by doing this is Twitter, which designed its Twitter Lite app with PWA in mind. Following the rollout of Twitter Lite, Twitter saw a 75% increase in tweets, a 65% increase in pages per session, and a 20% decrease in bounce rate.
One App, Every Platform
Just like when building a native mobile app there are some expectations that should be met to make a good product for consumer use, the same thing applies to PWAs. PWAs are built with the capabilities like push notifications and the ability to work offline. They are also built on and enhanced with modern APIs which makes it easy to deliver improved capabilities along with reliability and the ability to install them on any device. All of this is possible through service workers, which are event-driven scripts that have access to domain-wide events, including network fetches. With them, we can cache all static resources, which could drastically reduce network requests and improve performance considerably, too. Our website follows Google's material design guidelines, a set of principles that guide design and interaction.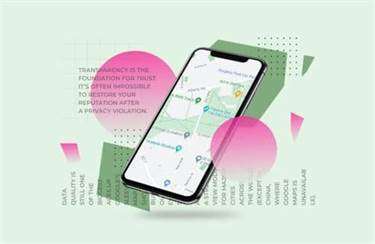 This article is merely an appetizer for progressive web apps. A study has shown that, on average, an app loses 20% of its users for every step between the user's first contact with the app and the user starting to use the app. A user must first find the app in an app store, download it, install it and then, finally, open it. When a user finds your progressive web app, they will be able to immediately start using it, eliminating the unnecessary downloading and installation stages. And when the user returns to the app, they will be prompted to install the app and upgrade to a full-screen experience.
Detectable – It must be identified as an "application." Thanks to W3C manifest and a proper service worker registry, it is possible to allow the search engines to find them. On the other hand, a progressive web app requires no App Store or installation. From the browser, visitors can bookmark and add the app to their home screen with a few taps.
They can run fast regardless of mobile operating systems and device types also providing rich functionality as if they were developed for a specific device. Thanks to easy installation, discoverability, automated updates, slow network or even the offline work mode, PWAs can enhance user experience. Progressive web apps are possible because of an event-oriented script called service workers.
What Should We Choose: Pwa Or Native App?
So it's a good idea to make sure your app can be used on any screen size and it's content is available at any view-port size. A user running the application without an Internet connection will simply result in the application shell and the offline warning being displayed — an improvement over Chrome's prowling t-rex. Once the user has established a network connection, we disable the warning and retrieve the latest data. We've also included two event listeners to check whether the session's state has changed from online to offline or vice versa. Our application also checks whether the user is currently online, using navigator.onLine, and either retrieves the data or shows the offline warning accordingly.
If the user does not have an Internet connection and they reload the web app, we want to show them the flight schedule as it was when they last downloaded it with a connection. Progressive web apps could be the next big thing for the mobile web. Originally proposed by Google in 2015, they have already attracted a lot of attention because of the relative ease of development and the almost instant wins for the application's user experience. PWAs take advantage of the latest technologies to combine the best of web and mobile apps. This articles look into recent advancements in the browser and the opportunities we, as developers, have to build a new generation of web apps. SimiCart is an expert in mobile commerce with over 10 years of experience.
Mobile App Ux Design Principles: 15 Rules For Creating Apps That Stick
The level of difficulty increases with the complexity of the project. For eCommerce brands with multiple sites or marketplaces, the process of converting sites into PWAs may cause severe challenges. Moreover, the eventual downtime cost may be too high to risk. To avoid any unpleasant surprises, eCommerce companies often cautiously decide to reach for PWA solutions that are already proved in the market. This approach can be 75% cheaper than building a PWA independently, ensures a time to market as low as 2-3 months, and generate a positive ROI after 4-9 months. It requires some initial investment and collaboration with a partner that guarantees a seamless implementation.
You may also wonder how everything displays in the way you want it seen, from page titles to the PWA's color scheme.
With any other web store, they would normally have to drop their purchase process.
You can even get medical emergency dial services via an app.
These apps can be shared through a URL instead so they're easily found.
These components are much faster to load and less data hungry.
Also, they offer similar functionalities to native mobile apps, such as working offline and sending push notifications, and they use device hardware the same way as native apps.
Salesforce Trailhead is a series of online tutorials that coach beginner and intermediate developers who need to learn how to … Product development, also called new product management, is a series of steps that includes the conceptualization, design, … Also, they are the standard supported by Google itself, which automatically makes them the perfect match for voice solutions.
How The Apple user Privacy And data Use Update Can Impact Advertisers
The core of a PWA consists of three components — a web app manifest, service workers, and an application shell. Google describes PWA's as web experiences that are reliable, fast, and engaging. PWA takes advantage of the habits that users already gain using native apps, enabling developers to use the features of mobile phones to enrich the UX. The camera, microphone, geolocalization, and even device vibration are at their disposal. The possibilities of PWA are shaped by the business requirements. If your website already has an application-like interface, applying the concepts of progressive web apps will only make it better.
In addition to this, in 2020 the WebKit, Safari's engine announced that they are not going to support many of the APIs that give access to the native functionality. Examples of such unsupported features are Web Bluetooth, Web MIDI API, Magnetometer API, Web NFC API among others. They say it's for privacy reasons, but this hinders the evolution of PWAs on iOS. Learn the differences between hybrid and native apps—we break down all the myths.
AMP is a new standard for publishing content that provides immediate page load and content delivery for mobile users. While app sharing via URL is convenient, it requires the connection, which drains a device battery faster than a native app. Push notifications are an efficient tool for user re-engagement through the content and prompt updates from websites they like. Progressive https://globalcloudteam.com/ web apps can send push notifications even when the browser is closed, and the app isn't active. The Web App manifest — a JSON file — is the first component that gives the progressive its native app interface appearance. With the manifest, a developer can control the way the app is displayed to the user (i.e. full-screen mode without visible URL bar) and how it can be launched.
During the installation phase, we are able to declare which assets will be cached. In our example above, we are caching one CSS file, two JavaScript files, our fonts file, our offline HTML template and, of course, the application root. Self.skipWaiting() forces the waiting service worker to become active. The business logic from where we retrieve the data from our API and bind it to our View Models and Views is found in arrivals.js and is standard MVVM functionality using Knockout. Our first progressive web app, Sky High, will simulate an airport's arrivals schedule. The first time the user accesses our web app, we want to show them a list of upcoming flights, retrieved from an API.
Pwa Examples: 5 Well
Because now you've nine tools and technologies to develop progressive web apps and provide users with lightning-fast and native app-like experience. Ionic is a powerful PWA tool based on Apache Cordova and Angular framework that works on an advanced tech stack, allowing developers to use competing frameworks. The Ionic provides a rich toolkit for covering PWA functionality, including UI elements, unit tests, pre-built routing, etc.
The eventual aim is that web apps should have better representation in search engines, be easier to expose, catalog and rank, and have metadata usable by browsers to give them special capabilities. When you visit websites, they may store or retrieve data in your browser. This storage is often necessary for the basic functionality of the website. The storage may be used for marketing, analytics, and personalization of the site, such as storing your preferences. Privacy is important to us, so you have the option of disabling certain types of storage that may not be necessary for the basic functioning of the website. Blocking categories may impact your experience on the website.
Consistent Customer Experience And Improved Customer Engagement
Scandi uses GraphQL, allowing pages to render faster due to a single-page app approach. ECommerce businesses observe relatively high mobile traffic on their websites, but it often does not go hand in hand with high conversions. To change this, they need a responsive site with a UX tailored to mobile devices. The easiest, fastest and lowest cost way to achieve this is through Progressive Web App. This is one of the key elements of PWA technology, which helps to determine how to handle network requests. A service worker is a client-side JavaScript file added to your codebase, which is working in the background to mimic app-like features.
This limits some of the benefits of PWAs like a simplified codebase and easy installation. Employing progressive web app technology in an application's development has many benefits, though there are also some drawbacks to consider. The main benefit of PWA design is that it is mostly platform-independent. This means that an app can be developed using a single codebase and deployed on several different platforms.
It also found that the average load time over 3G connections for mobile sites is 19 seconds. One of the main benefits of PWAs is the fact that they speed up the process of the application being indexed in Google. They have URLs like standard web pages, which means that Google is able to crawl and index it. This makes it much more likely to successfully guide users from the website to the native-like app.
Google Play, Microsoft Store, and Samsung Galaxy Store support PWAs, but Apple App Store does not. Microsoft Store publishes some qualifying PWAs automatically (even without app authors' request) after discovering them via Bing indexing. No list of the main advantages and disadvantages of Progressive Web Apps can be complete without mentioning the fact that PWAs can take advantage of many platform-specific features. For example, PWAs can live on the user's home screen and deliver web push notifications that appear just like regular push notifications. They can run in full screen, change display orientation, start with a custom splash screen, access locational data, and much more.
Consider A Native App If:
That is why more companies are looking to build better user experiences through progressive web applications . These give you a more streamlined experience, particularly on mobile. This should be similar to what you experience on apps you download from Apple's App Store or Google Play.